Would you like to create a space for innovation? Creating a space where people, materials and methods combine so that innovation can flow?
Workspace Design at a glance
What?
launchlabs will support you every step of the way in designing your space for innovation:
Workspace design: from concept ideas to floor plans, from zonal plans to space budgets, from sketches to 3D visualisations to the interior design and the operating concept of your space
Design Thinking furniture: mobile standing tables, shelves and stands for flexible set-ups. Design and functionality are a result of a partnership with the Berlin furniture designer pool22
Rent a Lab: Experience a well-equipped, inspiring work environment with your team and your challenges and rent our Kreuzberger Innovationsloft or at our Basel launchabs location in the Gundeldinger area.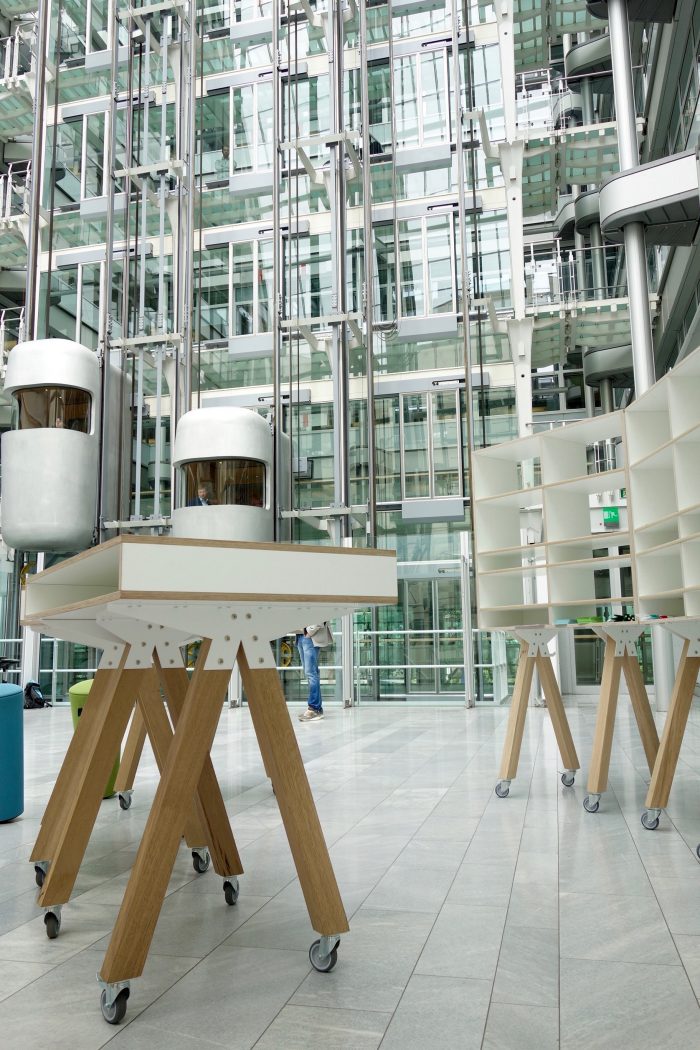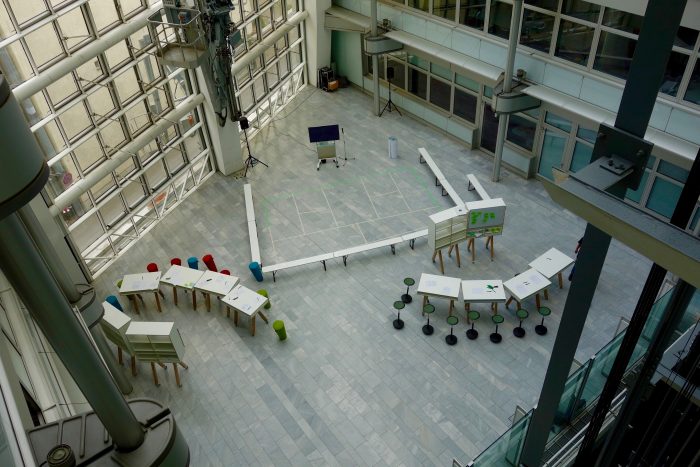 With our workspace design experience, we can also create a pragmatic first solution in your current workspace and then develop the workspace design in iterative way towards your customized space for innovation.
Details
A creative and innovative space allows teams to not only reproduce previous learnings but to be highly adaptive and efficient to changing conditions.  Creating space for innovation does not solely create a physical space but also a mental and virtual space to work through new ideas.  Many organisations have recognised the impact and importance of spaces in enabling the transformation of entire organisations.
The unique nature of Design Thinking is expressed in specifically designed creative spaces: learning environments in which informal exchange is promoted through actual experience. Equipped with the prototyping materials, design thinking rooms resemble a kind of playground, a sheltered space where everything can be tried.  This unusual and often unexpected way of approaching problems often prove to be extremely productive.