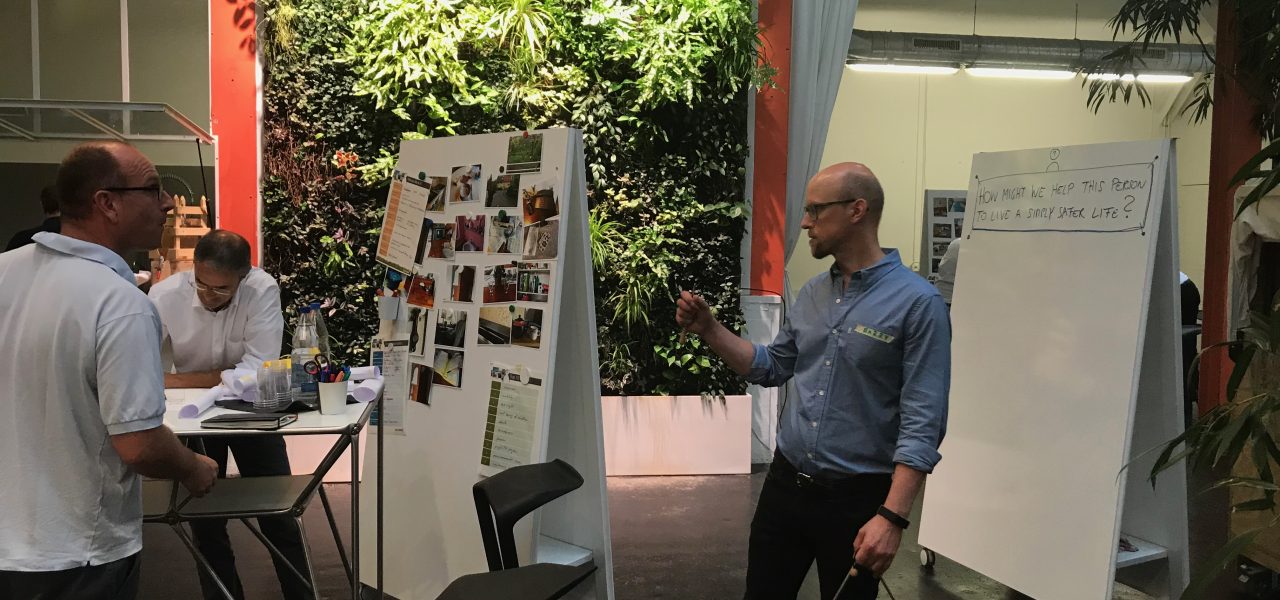 Agile transformation for Baloise Group
Client
Baloise Group
Working towards a creative corporate DNA
"How can we pave the way for agile transformation in our company? And how do we sustainably integrate customer focus, innovation and creativity into our corporate DNA?" These were the questions asked by the Executive Committee of Baloise Group, a Swiss insurance company, during a workshop we did together. Not only the progressing digitalisation as well as the urgent desire to deal more intensively with customer needs had an enormous influence on the above questions.
Customer Focus: a strategic decision
launchlabs Berlin went on a journey with the Board Members to help them find initial answers. In the premises of launchlabs Basel a short, crisp Design Thinking Sprint took place: From identifying customer needs to generating ideas to building and testing prototypes. In the sense of "thinking with the hands", answers and ideas only became concrete by doing. This approach and the general design thinking mindset clearly led to the Leadership Team´s "hunger for more". We are looking forward to the follow-up sessions!