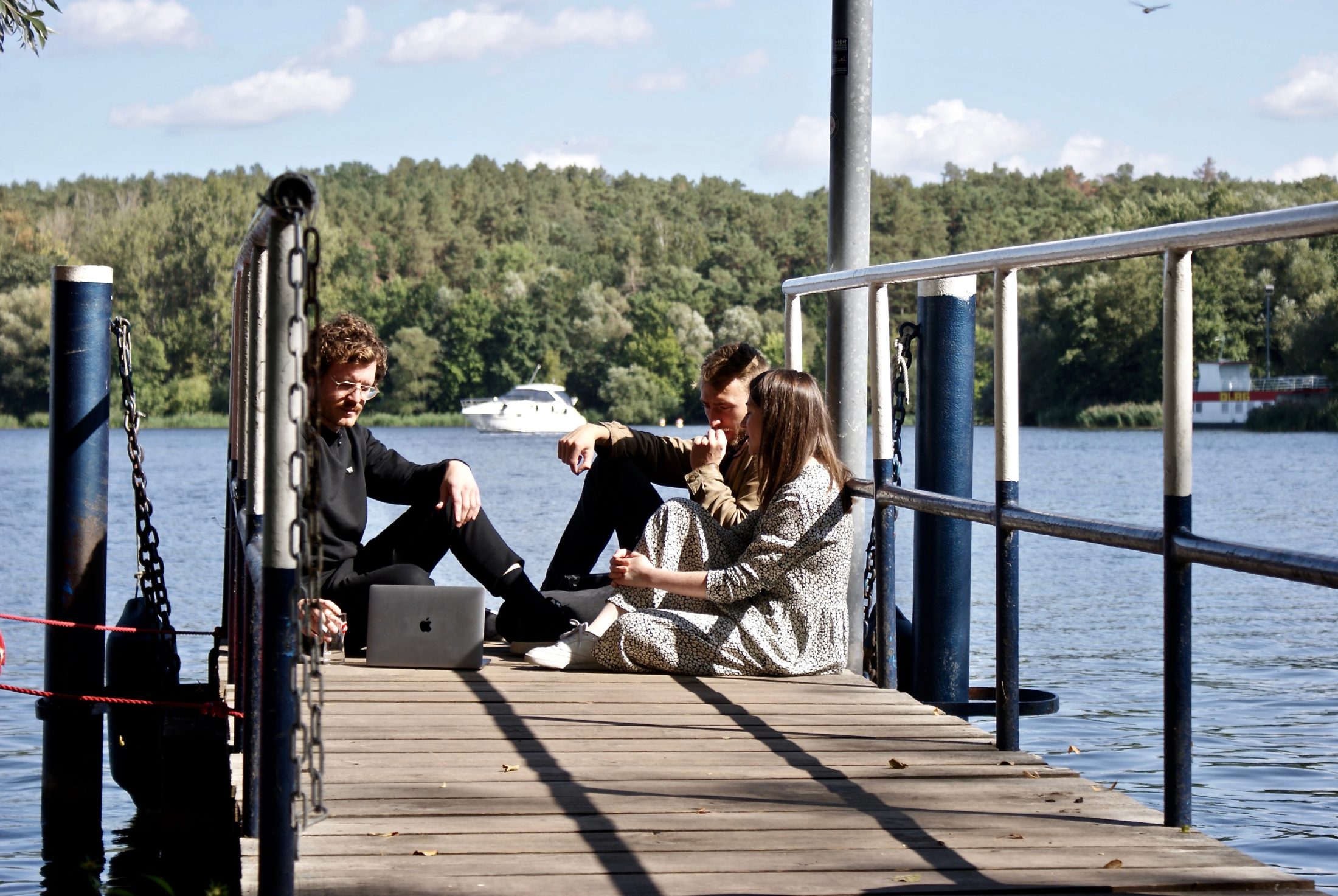 Workation – combining work and free time
Work-life balance has become a buzzword. Balancing work and leisure time seems worth striving for. But why can't both go together? For 10 years now, launchlabs Berlin has been living the Workation, combining work and free time. Simon Blake, founder and CEO of launchlabs, brought it to life. In this interview, he tells us how both teams and individuals can make Workation work for them.
Dear Simon, you've been working on the topic of teamwork for years, and you also launched the Workation.
That's right. The Workation combines work and life. In a different, special place, you can recharge your batteries and at the same time come up with creative ideas that move your professional projects forward. When we started this ten years ago, we didn't realize that it would grow into such a big trend, that was last year fueled by the impact of the pandemic on the office world, and could reach a mainstream audience. In the summer of 2011, a small group of pioneers came together, feeling already at that time that a beautiful workspace in nature could inspire thoughts and collaboration. But back then, if you typed the word Workation into your trusted search engine, it would ask back "Do you mean workstation?". Nowadays, among many others, the world's largest tourism group TUI has Workation rooms to offer in Gran Canaria. What started out as a small idea on the outskirts of Berlin has now become a trendy term for new ways of working and also a business model.
What do you need to attend a Workation?
A nice place where you feel comfortable. Then a laptop, cell phone and a power bank in case the battery is dead.
Is Workation only for working on a laptop or phone?
No. You can also use the creative energy nicely for sketching ideas or for organizing your paperwork in a beautiful place. In this way, you can let your gaze wander in between, recharge your batteries and, with a fresh outlook, tackle precisely those things that often seem unsolvable in the stress of everyday life.
How can teams use Workation for themselves?
Workation offers teams the opportunity to hold meetings and discussions in particularly beautiful locations. With Walk and Talks, we walk for a set amount of time while holding our meeting. We also use this option apart from Workation in the immediate area surrounding our office.
What are the advantages of the Workation?
The Workation offers the possibility of a change of perspective. You consciously say to yourself: We are now going out into nature to work. There is something very special and inspiring about the view of nature. In nature, you can basically reflect on tasks and goals. I also hold team meetings more often as walking meetings, where we go for a walk for a certain amount of time. For example, we once went to a vineyard for this. The physical activity has a positive influence on thinking.
published: 10th of September 2021