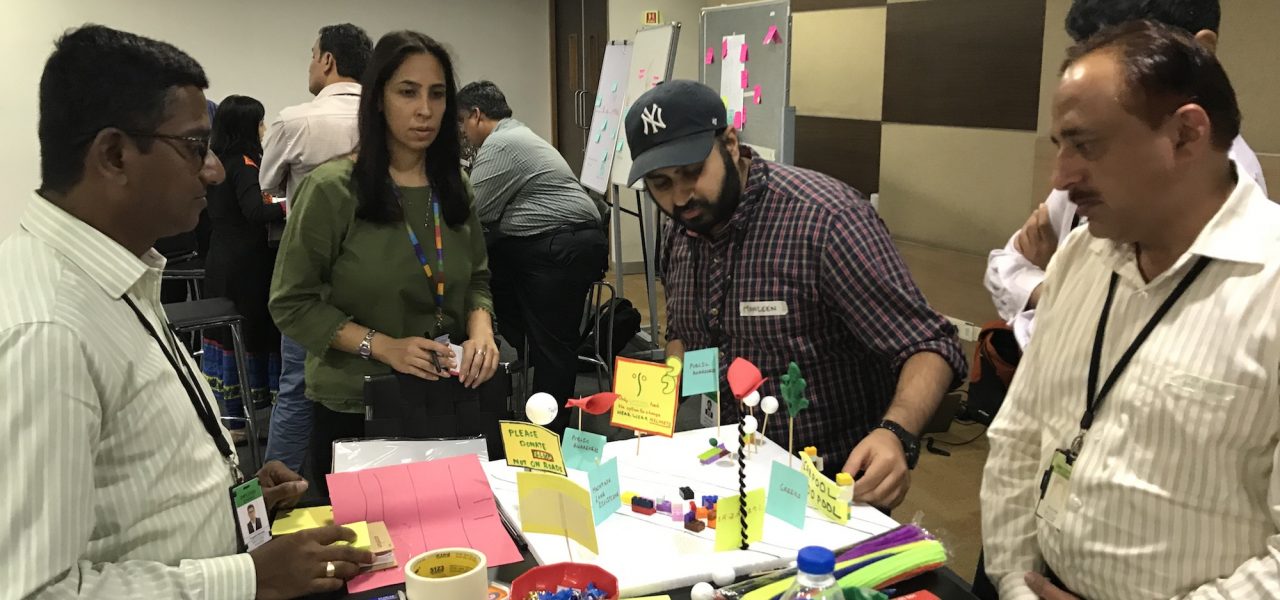 Design Thinking 'Practitioner' – Bengaluru
Get to know Design Thinking and get fit for agile team and project work!
Would you like to work more agile in your company and approach projects and processes in a user-centered manner? But do you have little previous knowledge in this field?
Then let us start your Design Thinking journey together!
For whom?
Professionals and leaders from all industries who are looking for a sound basis for design thinking and agile methods and who wish to apply them intensively in practice.
What?
The Practitioner 3-Day Workshop offers a deeper understanding of the Design Thinking approach. The methods learned are applied to a concrete project challenge in order to approach suitable solutions in the iterative design process. The focus is on:
Active learning of different human-centered design methods in the context of cross-functional teamwork
Reflection on your own teamwork culture and personal attitude towards agile work
Application of what has been learned in the context of a (supervised) practical project
Reflection on what you have experienced and planning the next steps for your everyday working life
Our experience shows that it is best right after to try out and apply what you have experienced and learned directly in your own project context.  Therefore, one individual video-coaching session after the training is included! We look forward to actively support you along the way, be it through further sparring sessions, active project support or consulting.
When?
Dates following soon.
Where?
The Design Thinking 'Practitioner' takes place in Asian Institute Of Design, # 41, Opposite Kempfort mall, HAL Airport Road, Murugeshpalya, Bengaluru, Karnataka 560017
Click here for more information about the venue. Click here for the exact location.