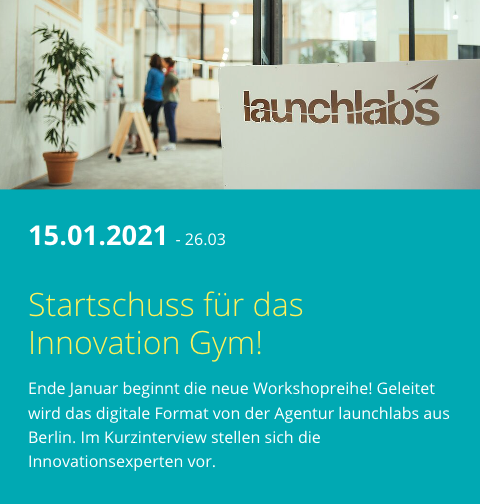 Open Innovation City Bielefeld
How might we best interconnect and scale the innovation potential of a city and a region? How might we bring together organizations who are active in diverse areas to promote cross-industry exchange and shape a lively, personal network  and future-oriented culture? "Open Innovation" is the answer from Open Innovation City Bielefeld. The initiative aims to build bridges and turn Bielefeld into a model city for successful, dynamic innovation, that has an impact far beyond the region itself.
The Innovation Gym program brings together organizations from diverse industries and sectors to jointly set out on a journey towards this vision. As launchlabs, we are very excited to be able to co-create this unique learning journey and to have our Agile Coaches Laura Krawietz and Tassilo Bossmann facilitate four workshops from January until March.
You can read more about what the participants can expect in the short interview with Laura and Tassilo here: https://openinnovationcity.de/events-news/detail/startschuss-fuer-das-innovationgym
published: 26th of January 2021