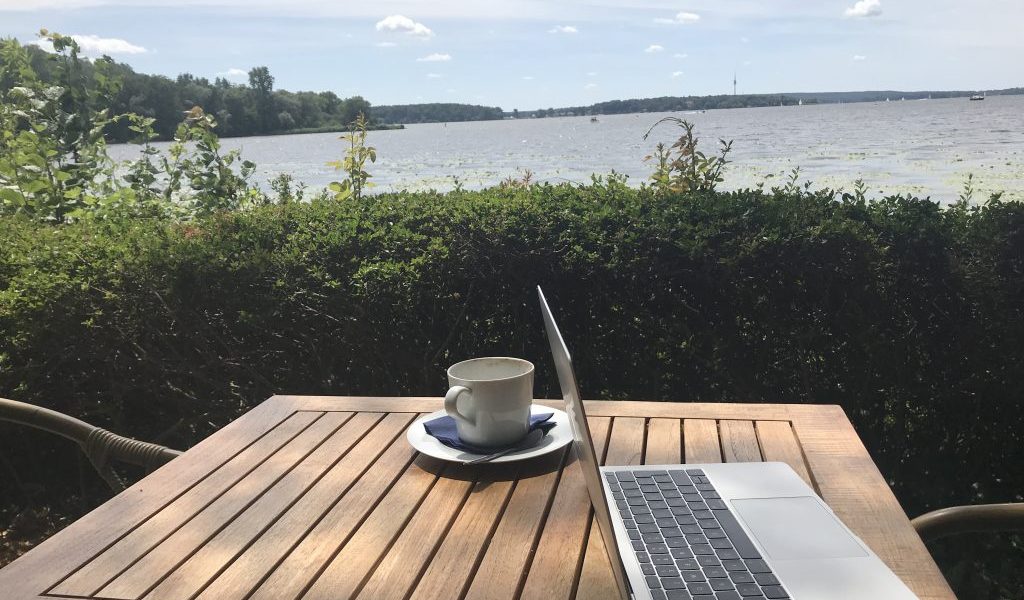 launchlabs Workation Day, September 5th, 2019 – Insel Lindwerder
Are you ready for the island?
Be there when we merge "work" and "vacation" into "Workation" on September 5th on the island of Lindwerder at the Havel! Getting out of the office and into the green countryside: For one day we want to replace our desk chair with a beach chair, a work lamp with sunlight and a window view with a scenic panorama view.
We are looking forward to co-work and network with you while we enjoy hopefully a lot of sunshine. Less than an hour away from the heart of Berlin, we boarded a ferry that takes us, our clients, cooperation partners and friends from various industries across the water. For meals, WiFi, electricity, sun and rain protection we charge a fee of 50€ per person. Whether alone or with your colleagues: We are more then happy if you come with us and get inspired by the change of perspective!
More information and/or registration: hello@launchlabs.de