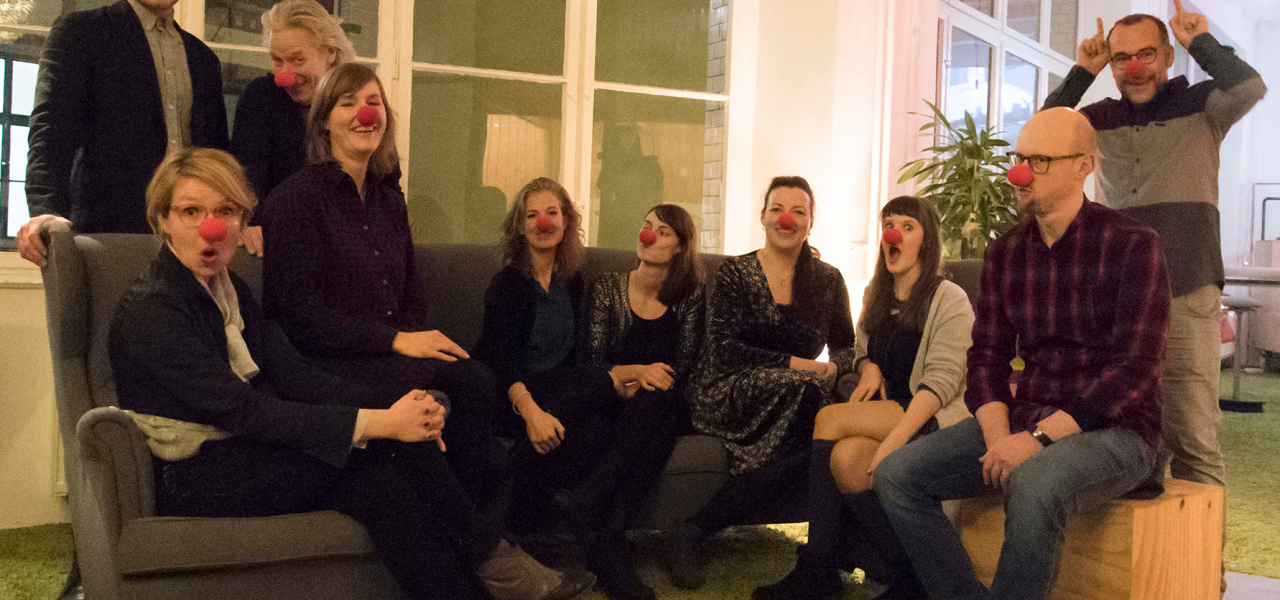 Laughter as a present
launchlabs support the Red Noses Germany!
We at launchlabs-family aim to do something good for Christmas and support social commitment. We are very happy to welcome the friendly and funny clown team of the Red Noses to our launchlabs and we are sure that they will be able to use their creativity to the full. The professional artists live their talents in hospitals and nursing homes by bringing laughter and joie de vivre to sufferers and sick people. Your medicine is humour!
Regarding the Red Noses:
make people laugh
RED NOSES sees its task in giving comfort and confidence to sick and suffering people and in alleviating loneliness. Through improvisation art, the RED NOSES bring clowns a sensitive sense of humour and laughter to hospitals, nursing homes and refugees. For a small but important moment they forget painful therapies, depressions and traumas.
Give a joie de vivre
The aim of the RED NOSES clowns is to strengthen people with the power of humour and to give them new courage and joie de vivre in difficult times. They make children and adults laugh: RED NOSES clowns are used in wards of paediatric surgery, cardiology, oncology and intensive care wards, in geriatrics and rehabilitation centres, but also in earthquake regions or refugee camps. Wherever people need mental support.
Gathering new power
A serious illness, a stay in hospital, traumatic experiences can be very stressful. It is not surprising when people hardly laugh at a time of crisis. But it is precisely in this situation that humour and laughter open the door to inner vitality. Sick and suffering people everywhere, in Germany, in Europe and all over the world, need such invigorating and liberating moments, in order to gain new confidence and new courage. They can give them the RED NOSES clowns by the power of humour.
Learn more about our goals and values in our Articles of Association.
Source: Rote Nasen Deutschland e. V. (Red Noses Germany)
And: please see here how the Red Noses have thanked the launchlabs!