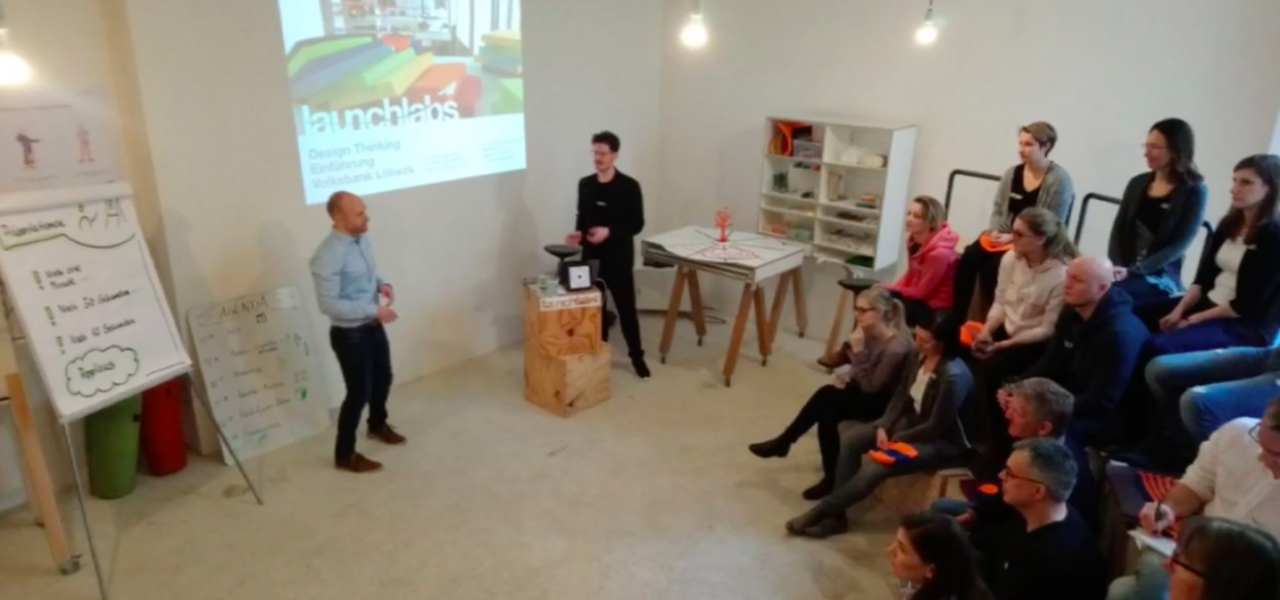 Scrum AND Design Thinking? Possible indeed!
Client
Volksbank Lübeck eG
In the week of the 19th to 23rd February, Volksbank Lübeck eG undertook a SCRUM and Design Thinking-training in the innovationloft of launchlabs – with outstanding results.
In only five days a cross-functional team including the bank's executive board under advisement of Dennis Evers from Volksbank and launchlabs facilitator Simon Springmann, PhD, processed among others the topics customer perspective, direct branches, interconnectedness, (digital) membership, and big data. The frame was an integrated Scrum and Design sprint.
Results were synchronized regularly during the sprint and prototypes of initial developments were presented.
After fiver intense days, employees and board are taking away the the generated solutions in the shape of a focus model for the next two years and are highly motivated to begin the implementation of first measures immediately.
As a small, but powerful impression and inspiration, find a mood video of the team here to take a look at this substantial week at the innovation loft.
launchlabs says thank you for the amazing cooperation and is looking forward to repeating it soon!