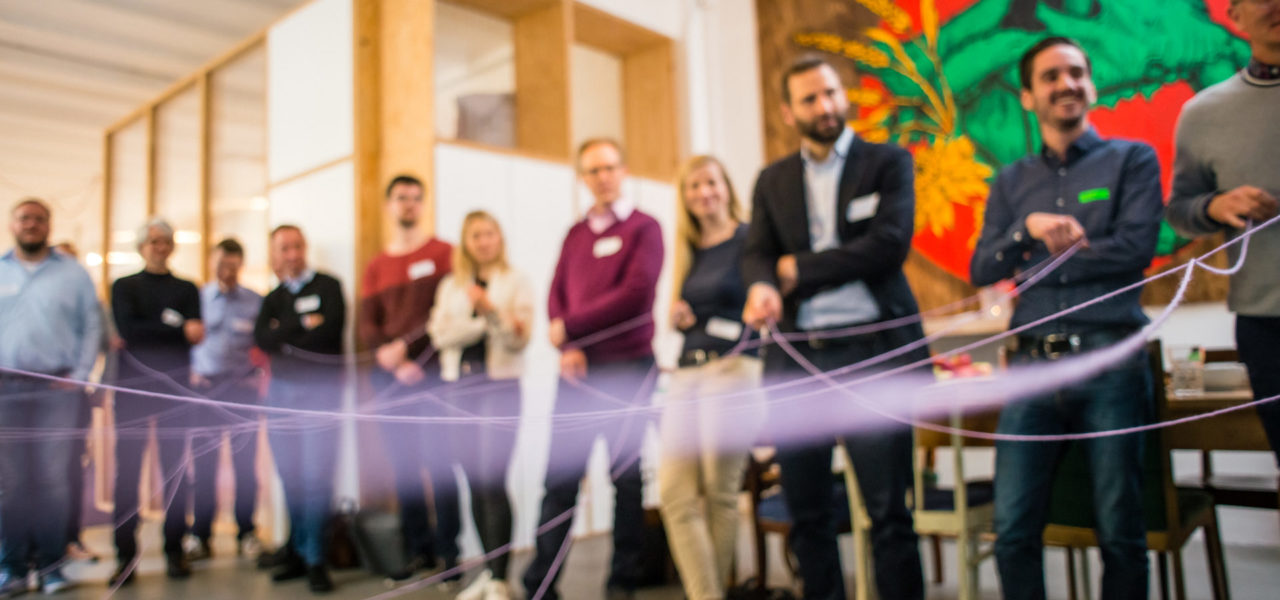 Structural barriers for digital innovation in the social sector
Social innovation is receiving more and more attention thanks to numerous prominent and successful start-ups and initiatives.The VUCA world we live in confronts us with complex social problems that require special attention to their manifold systemic characteristics. Civil society involvement has become a necessity. At the same time, this very powerful development unintentionally excludes and disregards a number of social (and cultural) institutions. Especially publicly funded social initiatives of systemic importance are often bypassed, despite highly committed individuals and great ideas. They find themselves limited by factors such as somewhat outdated, often resource-inefficient policies, presenting a limiting factor for public social innovation. Digital innovation is – at its core – an analogue undertaking that requires certain analogue prerequisites to pave the way for digital innovation and transformation. 
Those analogue requirements include decision making processes, cross-disciplinary collaboration as well as the establishment of an organizational culture that emphasizes experiments, iteration and agility. Having prominently flourished in a business context, these tools are still not unfolding their full potential in the social sector.
However, it is especially projects driven by a strong sense of purpose that can benefit from the possibilities of digital innovation and New Work: Where a high level of intrinsic motivation and expert knowledge meet scarce resources, factors such as effective ways of working, a collaborative mindset and a strong culture of learning from failures have huge potential.
Cross-sector methodological knowledge as a vehicle for innovation processes
The (public) sponsors, who specify or at least influence most processes, can be seen as one gatekeeper for innovation and agility for these social institutions and initiatives. With the general intention of creating  comparable and measurable policies, a large number of practices are imposed that many, especially smaller initiatives, can hardly fulfil. An unnecessarily high proportion of their already limited (human) resources is thus being used up to meet bureaucratic requirements that have the sole purpose of creating comparability and allowing funders to "tick off the boxes".
By that, those being funded are regularly hindered in their daily work and kept from pursuing their mission. Before digital innovation can happen, the conditions that enable such a transformation must first be created. This can only happen in cooperation with funding agencies and sponsors. It is therefore necessary to design the requirements and process specifications in such a way that they continue to provide the public sponsors with the necessary insight into processes, cash flows and content. At the same time, however, social initiatives and institutions should be granted sufficient flexibility to remain capable of acting within these defined areas, to use their resources in a goal-oriented manner and to generate true social impact.
Collaboration as a basis for work instead of control through bureaucratic constraints
In the sense of the agile manifesto of the Scrum founders, a revision of existing contract contents in the form of a collaborative negotiation process between sponsors and recipients stands at the beginning of such a change process. It requires a (re)evaluation of the format, target group and benefits of, for example, project documentation, protocols, information flows and/or funds. Furthermore, spaces for creativity and freedom must be defined, within which employees, clients, or volunteers can act on behalf of a project's mission in an intrapreneurial manner. Finally, a continuous, trusting relationship must be created in which, if necessary and possible, for example, a redistribution of resources can serve the overall purpose. 
Only when social institutions and their (public) sponsors develop conditions for resource-efficient and meaningful cooperation in a collaborative process will the (analogue) requirements for digital innovation in the social sector be set.
Do you have any questions or would you like to discuss this and other topics with us? Please write to us at hello@launchlabs.de