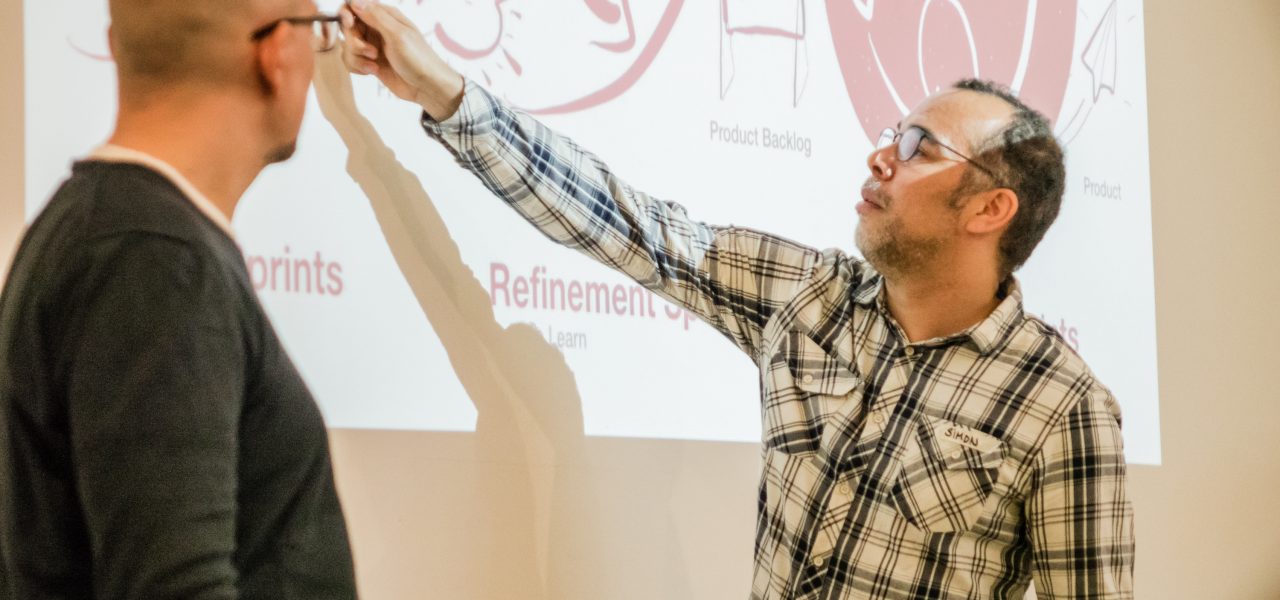 Scrum: Product Owner and Design Thinking
Scrum and Design Thinking Interfaces – Part 1: Backlog Refinement
The role and to-dos of the Scrum Team and Scrum Master are clearly defined. But what about the product owner? His (or her) task is to optimize the value of the product. The product value, however, is best specified by the actual user. This is one of the reasons why Design Thinking is the ideal method to optimally support this process.
At the Scrum Day 2018 on June 12-13, 2018, Simon Blake and Holger Lotter, experienced Agile Coach, will present the interface between Scrum and Design Thinking and how together they simplify the life of the product owner.
In Germany, "Scrum-Day has developed over the years into the largest community conference. The focus is of course on Scrum and everything around the popular agile framework. Themes such as agile organizational development, agile strategies, agile management, scrum and agility on a large scale are also addressed".