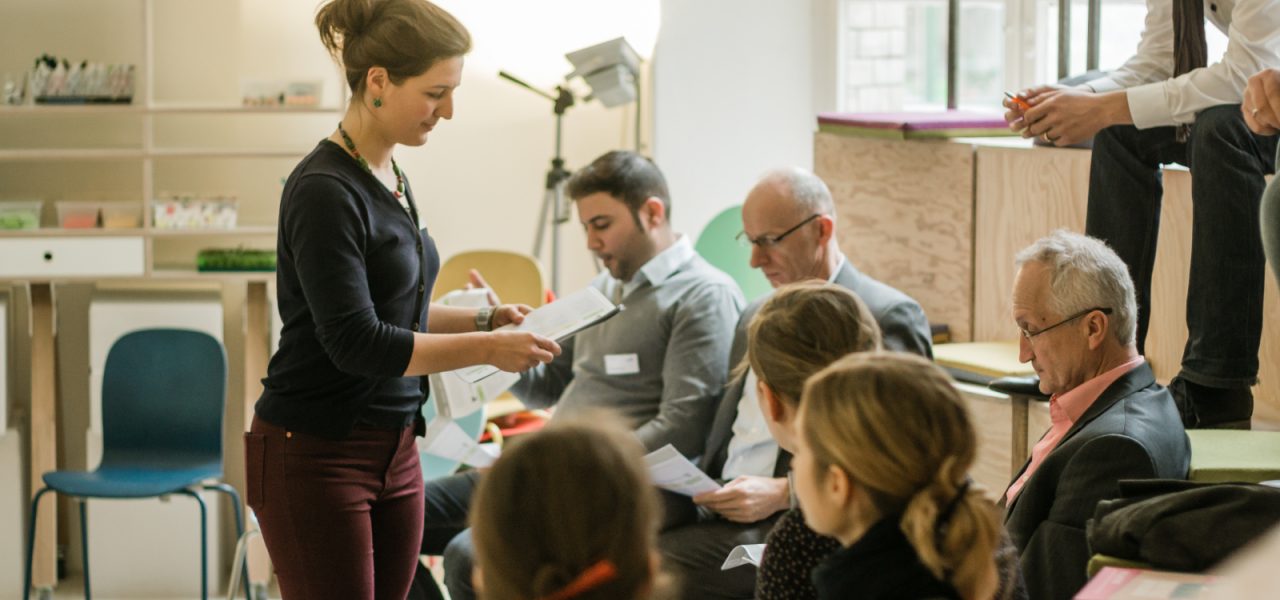 Tradition & Start-Up
Tradition and Start-Ups
Why companies and start-ups can learn from each other and what Design Thinking has got to do with it
Berlin remains one of the most important start-up locations in Europe. Nevertheless, large corporations are often drawn to the Silicon Valley: they want to understand the start-up culture lived there and learn from the mentality and methods of the founders. Design Thinking and lean startup are the buzzwords. And the German middle class, the hidden champions of our economy? Except for a few exceptions, small to medium-sized companies seem to come into contact with start-ups rather seldom. 
If you take a closer look at start-up culture, however, you will notice that a family-run medium-sized business actually has much more to do with design thinking and lean start-up than many large corporations: 
Central aspects of Design Thinking – such as user orientation, interdisciplinary teamwork and prototyping – are often put into practice in small and medium-sized businesses, even when they are not seen as such. As a result, the established middle class lives some virtues from which the start-up world, in turn, might learn a lot. 
For this reason, launchlabs supports the B!Gründet Demo Day 2018 and offers an workshop – to bring together experienced industries and spin-offs from Berlin universities.