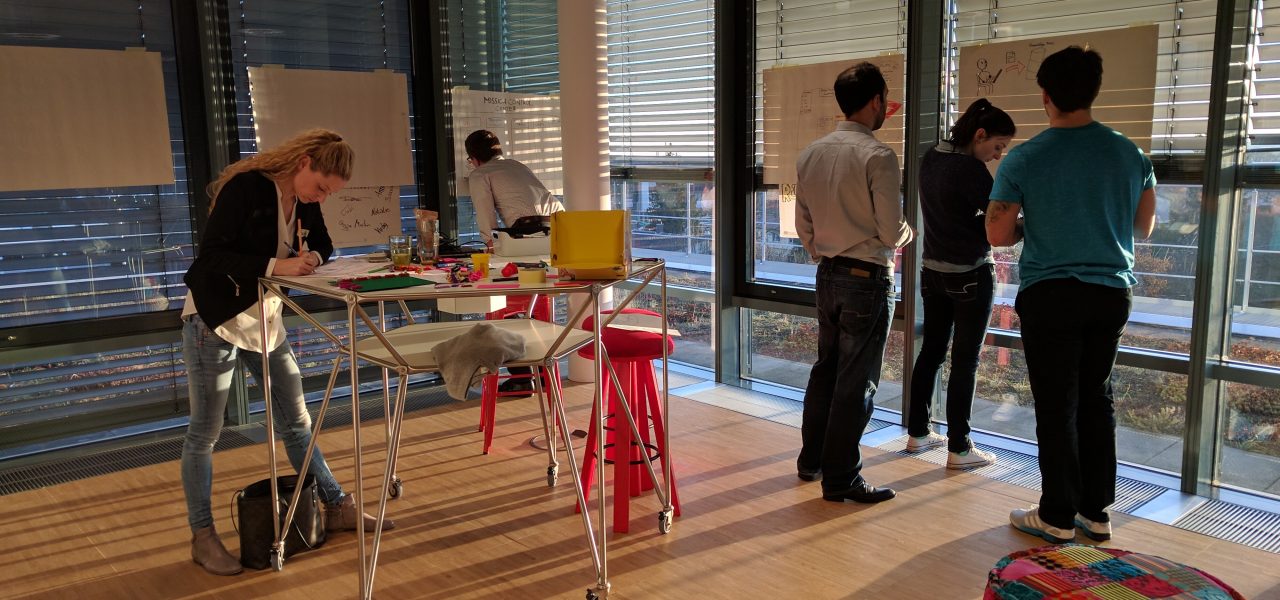 Human Centered Design for a global consulting concern
Client
Accenture
Creating cross-sector innovations
With 449,000 employees, Accenture is one of the world's leading consulting groups. With their diverse expertise, they support their clients in more than 40 industries and all corporate divisions. In an increasingly digital world, Accenture aims to be a companion and a point of contact for its clients in areas such as strategy consulting, innovation, technology and vision design.
Design Thinking as a key factor
As part of its global agile transformation, Accenture has made the strategic decision to implement Design Thinking as a key factor across the organization. In 2015, launchlabs in Berlin was contacted to run a demo training and enable multiple Design Sprints for Accenture. These initial training sessions were a great success and we were selected as a long-term partner for the global implementation of Design Thinking. Collectively, we have conducted over 400 global trainings since 2015. So far, more than 8,000 participants, mainly in Asia, Europe, but also in parts of Africa and South America, have participated in our Design Thinking program – and the number is still rising.
The Design Thinking Academies
The intensive three-day workshop format, the so-called Design Thinking Academies, has enabled Accenture to use agile innovation development as a core element in working with clients. Our trainings consistently receive the highest employee ratings and have ultimately contributed to making Innovation the central focus of Accenture's consulting services. Through our work, Accenture has been able to offer innovation to its clients.