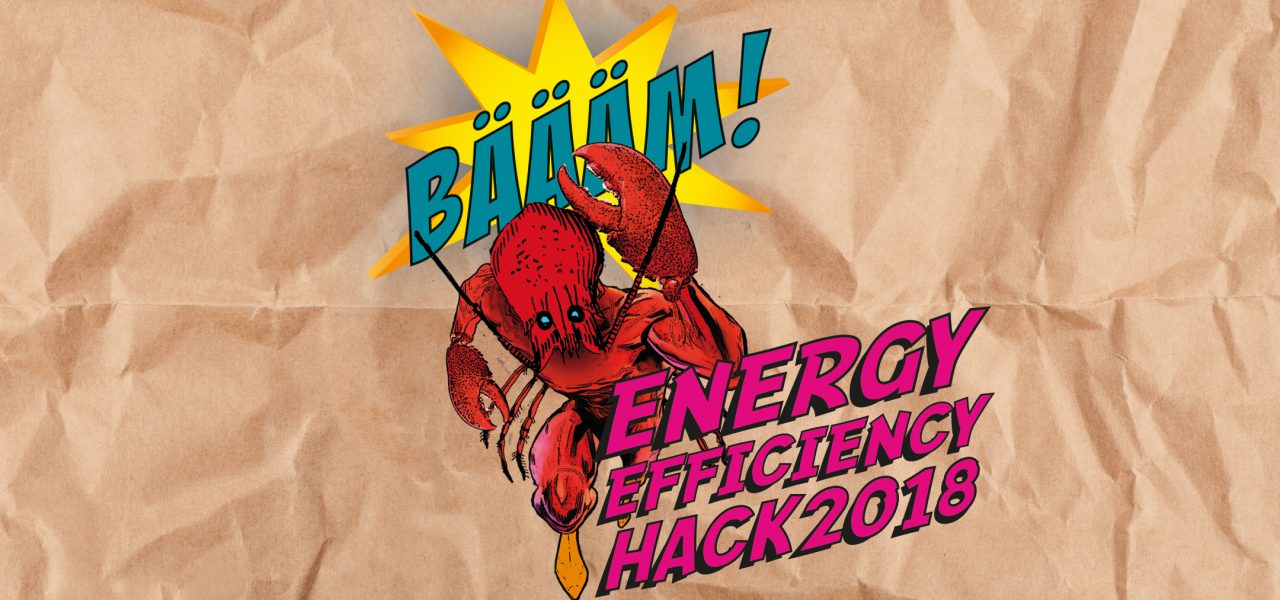 #eehack2018 mit DENEFF
Kunde
DENEFF
Worum ging es beim #eehack2018?
Die Veranstaltung, die von der deutschen Unternehmensoffensive Energieeffizienz (DENEFF) auch 2018 wieder initiiert wurde, gab über 100 Teilnehmern aus der ganzen Welt die Möglichkeit kreative Antworten auf reale Fragestellungen rund um das Thema Energieeffizienz zu erarbeiten.
DENEFF ist als "starke Stimme der Energieeffizienz" angetreten, um als erstes unabhängiges, branchenübergreifendes Netzwerk von Vorreiterunternehmen und -organisationen für eine ambitionierte und effektive Energieeffizienzpolitik einzutreten.
Wie unterstützten die launchlabs den #eehack2018?
Wir haben die Teams mit unserem Know-How und unseren erfahrenen Facilitatoren während des Hacks und beim anschliessenden Pitch unterstützt und angeleitet. Es war eine spannende Aufgabe, die unterschiedlichen Experten aus den Bereichen Engineering, Programmierung, Design, Psychologie oder den Sozialwissenschaften in schnellen Sprints zu qualitativ hochwertigen Lösungen zu begleiten. Zudem gab ein launchlabs-Vertreter als Mitglied der Jury beim Pitch Feedback zu den Ideen der Teams und bewertete diese.
Was waren die Aufgaben der Teilnehmer des #eehack2018?
Drei Unternehmen aus dem Verbund der DENEFF sind mit ambitionierten Design-Challenges angetreten:
Die Challenges
Danfoss: Smart Store – Keeping food safe & saving energy by using IOT
Today, roughly one third of the food produced in the world for human consumption gets lost or wasted. About one fourth of the food loss takes place in the retail sector. At the same time, energy consumption in supermarkets in order to keep the food cool is high. To avoid global warming and its alarming consequences, the situation calls for technologies and solutions that can maximize energy efficiency.
Evonik: Making data of building materials accessible and usable for the end-consumer
If you are currently thinking about building or refurbishing a house, you need to take various aspects into account: You are probably looking for an energy and cost efficient (ideally short- and long-term) solution but also design aspects, safety (e.g., flammability) and sustainability might play a significant role. Especially the insulation system of a building is influenced by all of these factors. However, currently there is no user-friendly solution available that is helping in providing a transparent overview of the various options for building insulation and their advantages and disadvantages
Schüco: Smart Building Elements Can Talk to You!
Highly efficient windows, combined with smart building automation offer a great opportunity for massive energy savings. However, there is a twofold challenge implied: On the one hand market penetration of smart windows needs to be scaled up to reach a critical mass. On the other hand intelligent building automation elements need to become more user friendly: people are regularly overwhelmed because of an unfamiliar system handling (e.g. hotel guests) and also often have no incentive for energy efficient behavior.
Uns war es eine Freude die spannenden Challenges, inspirierenden Ideen und den kreativen Austausch rund um das Thema Energieeffizienz zu begleiten.